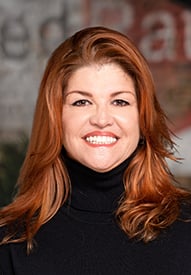 Gail Stephens
Originating Manager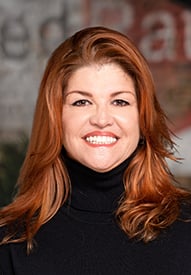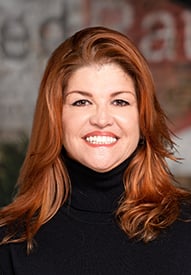 Gail Stephens
Over the past 20 years, Gail has forged long-lasting relationships with her clients and real estate partners as a loan originator using a consultative approach. She enjoys building trust and loyalty with them by listening to their needs during the transaction and guiding them through the process. Gail and her team, The Gail Stephens Group, are sure to communicate throughout all stages of the loan process via email/phone/text to all parties to the transaction to ensure a smooth and timely closing. Growing up on Siesta Drive in Sarasota, she now lives in Manatee County with her husband and their youngest child as their other children are now adults. Gail holds her Bachelor of Arts degree in Education from The University of South Florida. Her training in education serves her well in providing guidance and leaving her clients with newly acquired skills in mortgage finance that they can carry throughout their lives and pass on to their heirs. In addition, Gail is a competitive tennis player all over southwest Florida in both singles and doubles. Her home court is Lakewood Ranch Country Club; playing helps her to keep personal balance in a career where she is available 24/7 for her clients and partners.
At Gail Stephens Group, we make every loan individualized to fit your personal needs because we know that every home loan is as unique as you are!
What People are Saying
"Unlike other companies I have worked with this team was on top of it and I didn't have to go and find them to see how everything was moving along. Instead they always kept me in the loop. "
Nicole O. | Mar 2021
"The staff were professional, and great at communicating and explaining the steps in the loan process. "
Ashley T. | Mar 2021
"They are the best at Communication, Expertise, Time Management, Coaching, & Professionalism. Overall great people to deal with. Gail Stephens and her team - Ellen, Dave, & Rachel are the best! "
James W. | Mar 2021
"The entire team was extremely knowledgeable with questions I had and communicated things quickly every step of the way."
Kevin P. | Mar 2021
"We worked with Gail Stephens and she was with us and there for us every step of the way. She was really on her game."
Christopher T.
Monthly mortgage calculator
Today's rates
*Rates may vary by state.